Well I've officially had the entire week off from school. In case you haven't heard, Houston got some really severe weather starting Sunday night and continuing pretty much all day Monday. We got so much rain that basically the entire city flooded. Now thankfully the area that I live in didn't flood at all, but the older areas of where I live did flood really bad. They flooded so bad that the some faculty and students weren't able to make it to school safely. SO the district ended up cancelling school for the entire week. Basically I had a second Spring Break. Unfortunately this also means that we may have to go to school a few extra days in June.
Anywho, when you unexpectedly have a whole extra 5 days off you go a little stir crazy, especially when many areas of your city are un-drivable so you are basically stuck at home. So for this Oh Hey Friday, I'm going to share 5 things I did to keep from going crazy on these extra days off.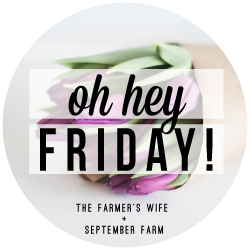 [one] Watched the entire first season of Outlander! I have Comcast and this week is their Watchathon event. Meaning we have access to all of their movie channels On Demand options. SO I spent most of my first two days off watching Outlander. I haven't read the books (well I've read part of the first one) but the show is VERY well done and makes me want to go to Scotland like yesterday.
[two] Lots and lots of coloring has been happening. I have 3 adult coloring books and while watching Outlander I decided it would be a good time to get out some of my creativeness via coloring pretty pages.
[three] I finally finished the 4th book in the Throne of Glass series (you can expect a review of my April reads next week!) and now I'm going to be impatiently waiting for the 5th one. My next read is one my cheesy historical romance novels, and then I plan to read Me Before You. I bought it at Target like 2 months ago and have heard great things, plus I wanna watch the movie so obviously I have to read the book first.
[four] Did some planning for Washington DC!!!! My family has officially purchased our plane tickets. We got an amazing deal on the flights. We spent $219 for round trip flight from Houston to DC. I'm still searching for a hotel. But I've got a pretty good idea on what we'll be doing each day. BAH!! Come on June 29th!!
[five] Went to Magnolia Market at the Silos!!! Ok so Jenny and I have been watching Fixer Upper pretty much all week. And when we found out on Wednesday that school was officially cancelled for the rest of the week, we decided we needed to get out of the city. First we thought about driving home to El Paso, but then Jen remembered she was gonna dog sit for a friend. So then I looked at her and said....lets go to Waco. And she agreed and so yesterday we got ready, jumped the car and drove the hour and 45 minutes to Waco.
We had lunch at In&Out Burger and then made our way to Magnolia Market. It was a home decor dream world. Seriously I could have left with about 5.000 things but only left with a few. Now I have a whole post planned for this amazingness so I'm just gonna share the pictures I shared on Facebook. But come back next week to read more about our impromptu little getaway that was much needed and SO FUN!
Well my week was very unexpected and my heart hurts for all the families who were impacted by all the flooding. I can't help but be thankful though that we were ok through it all.
It's bright and sunny and gorgeous outside right now and is supposed to be the rest of the weekend. So hopefully that will dry everything out over the next three days.
I have some fun things planned for this weekend, including a trip to the new Sugar & Cloth Color Wall, that I first mentions here. I'll be heading there for a little photo shoot with my blogging buddy Ashley from The Wandering Weekenders. We are so excited! :)
Hope you have a great weekend friends! Linking up for Oh Hey Friday!