Oh Friday, I am so happy to see you. Since I was my typical blogger self and took the week off, I'm mixing my 5 favorites from this week and last week.
Let's get right to it shall we?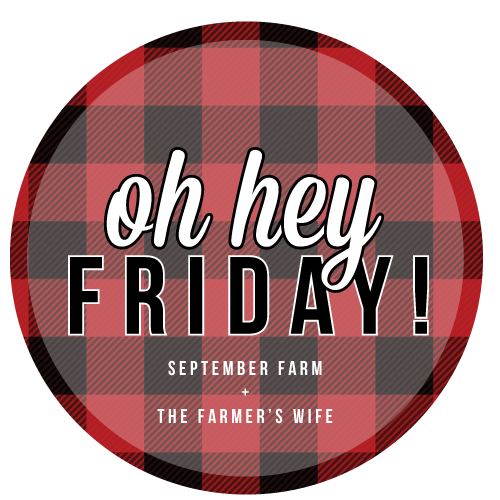 [one] New hair cut for starting the new year happened last Monday. It's been awhile since I've had a legit side bang and I am loving it.



[two] Y'all I was so incredibly sad to hear about the passing of Alan Rickman yesterday. I had about 7 different friends text/Facebook me about it. And a few of my students who know about my love and obsession with Harry Potter even said something to me. I loved Alan Rickman in many of his films over the years but of course his role as Severus Snape will always be my favorite. This was the only picture I posted to Instagram this week. So there ya go.


Apparently he didn't actually say this quote. But still it's nice to think that he did.


[three] I was finally able to give my friend Ashtyn her Christmas present last week. I found an Etsy site though another blogger (Lauren from The Lauren Elizabeth) who does hand drawn design work. So I contacted her about drawing two of my friends animals. I cannot gush enough about Blushed Design Studio on Etsy. Katrina was great to work with and so sweet. She answered all my questions in a timely manner and was very prompt once my order was placed. She did a phenomenal job bringing two of my best friends furbabies to life. And both Ashtyn and Jenny loved their gifts. Here is the final products. (Sorry for the terrible photo quality. You can thank my iPhone and bad lighting)






[four] Since I didn't post on Monday I have to mention the Golden Globes from last Sunday. I'm a huge fan of awards season and this year was no different. Leo 100% deserved the Golden Globe for Best Actor in a Drama for The Revenant. I saw it on Saturday and really liked it. A bit gory and kinda long but over all I was a fan. The cinematography was outstanding. Fingers crossed this is finally his year to win the Oscar. Here were some of my favorite looks of the night and my favorite moment.


The look Leo gave Lady Gaga was hilarious.




[five] It's been a pretty unexciting week. Just plain ole life has been happening. I plan to sit down this weekend and brainstorm some ideas for blog posts. I do have some fun things coming up in the next couple of months so the barnstorming session should go fairly well. I promise not be so silent next week.
****************************
Well friends I hope you have a fabulous weekend. I for one am looking forward to the 3 day weekend ahead of me. I have lunch plans and a Star Wars movie marathon to look forward to. I've never seen movies 1-6 and have seen the 7th so a group of us are getting together and watching all 6. I'll be sure and count how many times I fall asleep so I can recount it to you Monday. I may even try my hand at Snapchatting throughout. I'm still trying to figure out that particular social media outlet.
Have a great Friday! :)