On this fine Friday, I am heading out of town (again) for what promises to be another delightful wedding weekend! :)
This time I'm heading to Phoenix, Arizona for my friend Kelly's winter wedding! It is shaping up to be the best weekend EVER!
My flight gets into Phoenix bright and early so there will be a ton of wedding fun happening the second I get there. Be sure to follow me on Instagram (kathleennorris) to see all the fun! :)
Alrighty so lets get to the goods from the week!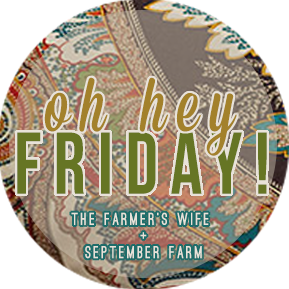 [one] It's December!! I feel like that needs to be celebrated yet again! In class, our warmups every class period is a "Guess the Christmas Carol" game. They look at the picture and have to guess the Christmas carol. It's amazing how many 8th graders have never heard a Christmas Carol before and I am more than happy to introduce them to it! :)
[two] My Black Friday purchase is finally on it's way to me!! I cannot wait for it to get here! I'm constantly checking the tracking number to see when it's gonna be here!! EEK can't wait to show it off too!
[three] Jenny and I started watching a new show on Amazon called The Man in the High Castle.
I have Lauren from Aspiring Kennedy to thank for the introduction to this fantastic show! The premise is that the US actually lost World War II and the US was taken over by Japan and Nazi Germany. It is so good! We've watched 3 episodes so far and the best part is, the TV show is based on a book!! Which I cannot wait to get my hands on! If you have Amazon TV, add this to your to watch list.
[four] We had our first basketball game. I was a nervous wreck leading up to it because I've 1. never coached basketball and 2. only played it when I was like 8. But guess what?!!!! WE WON!!!! My girls played so hard and tried their very best (it was hilarious watching them) and I am SO proud of them.
[five] This weekend is going to be the absolute BEST!
It will be the first time since 2009 that all 6 of us roommates from my second Disney College Program will be together. And I'm so excited about that! I cannot wait to watch Kelly marry the love of her life! :)
Alrighty I'm off to catch my very early flight! Have a great Friday friends!
I know I will! :)
PS. Be sure to check out my latest book review, it'll be your next favorite book!
Click here
and it'll take you right to it!